"Taking people out in a rowing boat is a fantastic way to change the dynamic of a team and encourages individuals to support and trust each other to work in harmony."
Greg Searle
The day is hosted by Greg at Eton Dorney lake, the London 2012 Olympic venue. It provides a fantastic opportunity to be coached by an Olympic champion whose experiences as an athlete and an executive coach will genuinely help you to become a winning team. Rowing is an activity everyone can participate in and is a great way for teams to truly connect in this unique high performance environment away from the office.
This is a team-building event that guarantees long-lasting results by:
Providing you with Greg's sporting and business insights to inspire your performance
Helping your team to really work together and give their best in a supportive and fun environment
Giving you the time and space to learn from each other and develop strong connections
Building confidence through a combination of mental and physical challenge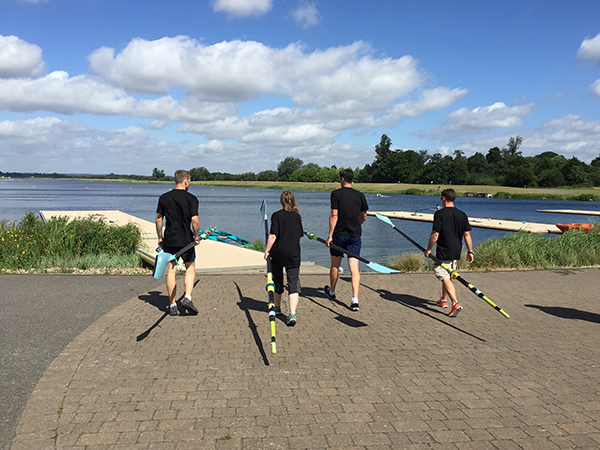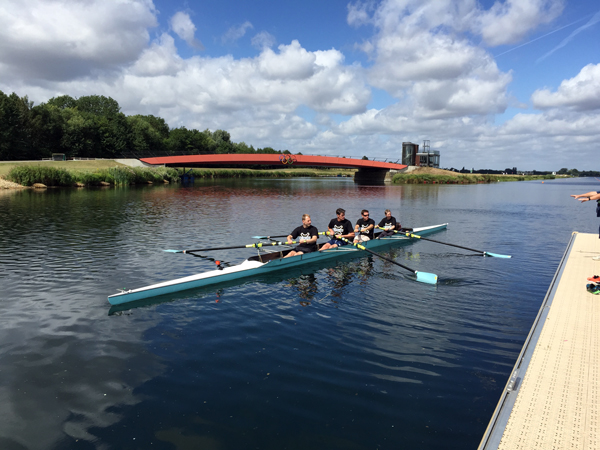 Who is this day for?
Any teams or groups who want to try something different and learn valuable lessons to take back into their working and personal lives. Rowing is a fantastic way to get individuals to look at how their own behaviour and actions might impact on the rest of the team. It can be used as a metaphor for day to day working and provides a platform to compare how your behaviour may differ when you are in this new environment rather then the office
Why should you book?
Attendees will have an unforgettable experience on Eton Dorney where Britain enjoyed such success in London 2012. But as well as great memories of being coached by an Olympic champion in this environment, the day will challenge participants' mindsets so everyone will go away with clear ideas about how to improve individual and team performances in the workplace and beyond
What you will take away?
The day combines coaching both on and off the water in a fun, safe yet challenging environment. Participants will benefit from Greg's unique combination of executive and rowing coaching experience and will ultimately have a chance to race against each other!! All concerns about fitness, age, health and fears of water can be addressed prior to the event and the coxing role is also available if anyone has a good reason not to row.
If you want Greg on your side, click here to find out more about a Rowing Team Day.
"We had an amazing day at Eton Dorney. Greg is very happy to share stories of how he got it wrong as well as how he got it right, which you don't always get from people who've been as successful as he has. We all went away feeling we had some really useful things to work on personally and as a team."
Keith Wishart, Cosine UK